The Fine Print

The following information has been prepared by:
Ruth Lamb ~Remax Kelowna and Birte Decloux ~ Urban Options Planning & Permits.  
       All information is from sources deemed reliable.
What is permitted?
The new RU7 Infill Housing zone, will allow up to 4 dwellings on lots larger than 15 m by 37 m.
(Approximately 50 x 121 feet).  For smaller lots zoned RU7, the bylaw will allow two or three units. Lots between 13.5 m and 15.0 m in width will be able to be developed with up to three residential units. Lots narrower than 13.5 m will be able to be developed with 2 units.
To limit bulk and overdevelopment, the RU7 zone will restrict buildings heights to 2 storeys and establish a Floor Area Ratio of 0.8.  (Floor Area Ratio means the numerical value of the net floor area on all levels of all buildings and structures on a lot, divided by the area of the lot.) (Source City of Kelowna Zoning Bylaw 8000 section 2)
What is the process?
For all developments consisting of 2 or more units, a Development Permit is triggered which review's the exterior form and character against guidelines in Chapter 14 of the Official Community Plan. Once the Development Permit is issued by the Planning Department a Building Permit is required. If only 2 units are being proposed, then only a Building Permit is required.
What are the associated parking regulations?
Residential units in the RU7 zone will require 1 medium parking space per dwelling unit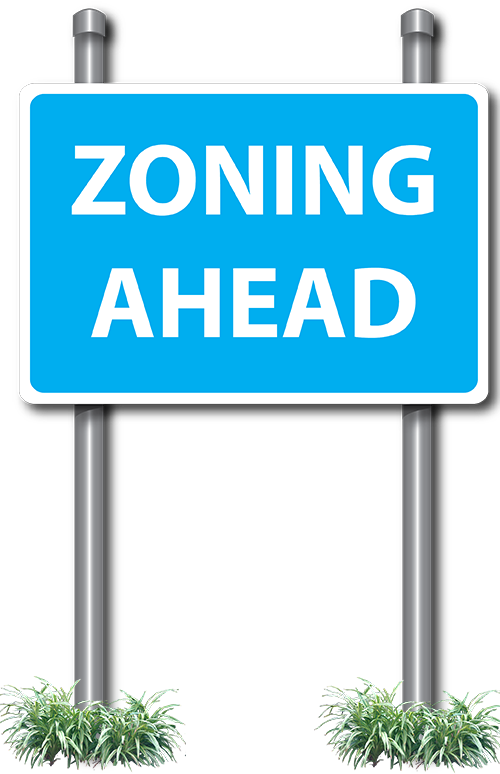 As per section 8.1.11 of the City of Kelowna Zoning Bylaw Parking sizes are:
6.0m x 2.5m for large
4.8m x 2.3m for medium
3.4m x 2.0m for compact
What are the Zoning Bylaw Details?
Maximum Height 2 storeys / 8.0 m
Maximum Site Coverage   45% building / 55 % buildings garage, driveways
Front yard setback (min) 4.0 m
Side yard setback (min) 1.2 m*
Rear yard setback 0.9 m
Floor Area Ratio 0.80
Detached Dwellings Separation (min) 2.0m
*The minimum site side yard is 1.2 m except it is 3.0 m from a flanking street. For lots
17.0m or wider, the minimum site side yard is increased to 2.0 m.
What is the Land Tenure?
The RU7 zone is intended to allow flexible land tenures. A property zoned RU7 could be owned as a single real estate entity and rented to tenants, stratified along internal party walls (with party wall agreement), stratified into individual units, or subdivided into two fee simple lots. The zone is intended to encourage multiple forms of tenure and different ownership options.
The flexibility of land tenure is an important facet of the bylaw and the Infill Challenge. It is expected that configurations will include stratified fourplexes, duplexes with detached rental units, or properties with two dwelling and two rental suites.
When did this new zone become 'official'?
This has been approximately a year long process and final adoption by council January 2017.
What about duplexes and two dwelling housing?
This type of development will only require a building permit to proceed, however, they still need to meet the Zoning Bylaw regulations, including light pathways etc.  To assist clients Urban Options will offer a "two-dwelling house compliance review" before the project is submitted to the building dept. that includes details on how the project meets the guidelines for $250.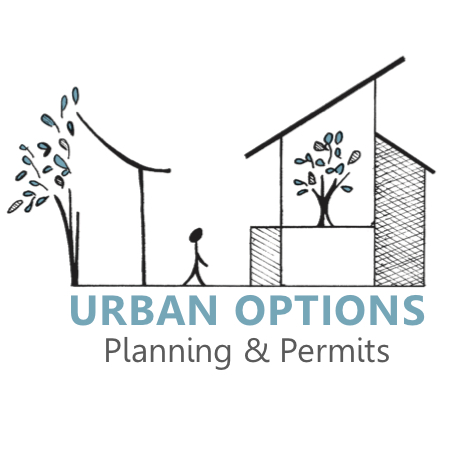 Birte Decloux MCIP, RPP
URBAN OPTIONS Planning & Permits
Email:   birte@urbanoptions.ca
Phone:  250.575.6707 

Save your favorite homes
Get new property alerts
Share with friends and family