Neighbourhoods may be a concept lost in many places around the country today, but here in the Okanagan, the old fashioned qualities and values of traditional neighbourhoods and neighbourly living are still very much alive and well. In fact it is the quality of the neighbourhoods throughout the Okanagan Valley that draws people here and keeps them from ever wanting to leave.
Though there is little doubt the Okanagan has grown to become the major hub between Calgary and Vancouver, many who come to live here do so for the small town values which forged the communities of the Okanagan and continue to flourish even today.
Quaint, peaceful neighbourhoods, quiet cul-de-sacs and well groomed, safe, family oriented communities all thrive here. Sunday neighbourhood barbeques, local community events and shop keepers who greet their customers by name are still the norm in the Okanagan.
Great people make great neighbours and great neighbours make great neighbourhoods. The Okanagan is filled with great people who all share a zest for life, a love of the natural lifestyle that is abundant here and an appreciation for the spirit that drives the true definition of community.
Black Mountain
An up-and-coming neighbourhood, Black Mountain has become a popular spot for young families seeking the communal comfort a new neighbourhood can provide. It delivers stunning views, is well-served by schools and local shopping, and is home to the master-planned Black Mountain Golf Course.
Carr's Landing
Carr's Landing starts at Okanagan Centre Rd at the south and extends to the northern boundary of Lake Country along Okanagan Lake and also includes The Lakes development. With a combination of stunning lakeshore homes and acreages, private homes on estate sized lots with views extending to the Okanagan Lake Bridge, new family homes, and rolling farms, this area offers proximity to Kelowna, Vernon, Predator Ridge, and the airport and is a favourite for permanent and seasonal residents.
Dilworth Mountain


Perched sentinel above downtown Kelowna along the northern hillsides is one of Kelowna's most upscale neighbourhoods, Dilworth Mountain. Magnificent modern homes line peaceful neighbourhood streets close to parks, shopping and schools.
Dilworth is, without a doubt, one of the city's most desirable communities with stunning views of the Valley to the south. Its convenient, central location and close proximity to all of Kelowna's attractions and amenities makes Dilworth Mountain one Kelowna's most prominent and sought after neighbourhoods. 

East/Southeast Kelowna 
A tapestry of sweeping orchards, East/Southeast Kelowna spans the city's south-easterly hillside ridges. As beautiful as it is quiet, residents of East Kelowna enjoy a more rural lifestyle. Quiet country roads lined with orchards make every drive feel like a peaceful Sunday afternoon.
Close to golf, wineries and schools with an abundance of parks, East Kelowna is life uncluttered. Rural homes on acreages combine with several modern communities making East/Southeast Kelowna one of the most desirable communities for homeowners wishing to 'get away from it all.'
Ellison
Ellison is located north of Old Vernon Road and east of Highway 97 and Duck Lake. A community popular for empty-nesters, retirees and those who simply appreciate a slower pace of life, the majority of property in the Ellison area consists of acreages and hobby-style farms.
Glenmore 
Nestled in the winding hills to the north of Kelowna, Glenmore is a community rich in diversity. Close to schools, plenty of neighbourhood shopping and just minutes from the centre of the city, Glenmore offers a sense of escape yet is a short drive to virtually all local amenities.
Glenrosa
Quiet and neighbourly, Glenrosa lies at the southern most tip of West Kelowna. Still one of the most affordable communities in the Okanagan, Glenrosa is just minutes from all major West Kelowna shopping, schools, the Westbank Yacht Club, and the nearby lakeshore community of Peachland. 

This peaceful bedroom community is a favourite for those wishing to be close to the centre of Kelowna while still far enough away to escape the hustle and bustle of the city. Glenrosa also lies at the foot of the Coquihalla highway, providing the quickest access to the main highway to the Lower Mainland.
Kelowna South
Kelowna's heritage community, character and heritage homes line the streets of Kelowna South, which is quite literally a stone's throw from South Pandosy boutique shopping, numerous public beach accesses,  including City Park, and more. Kelowna South is also home to Kelowna General Hospital the largest hospital in the region including BC Interior Cancer Clinic, new Cardiac Surgery Ward and the new UBCO Medical School.
Kelowna North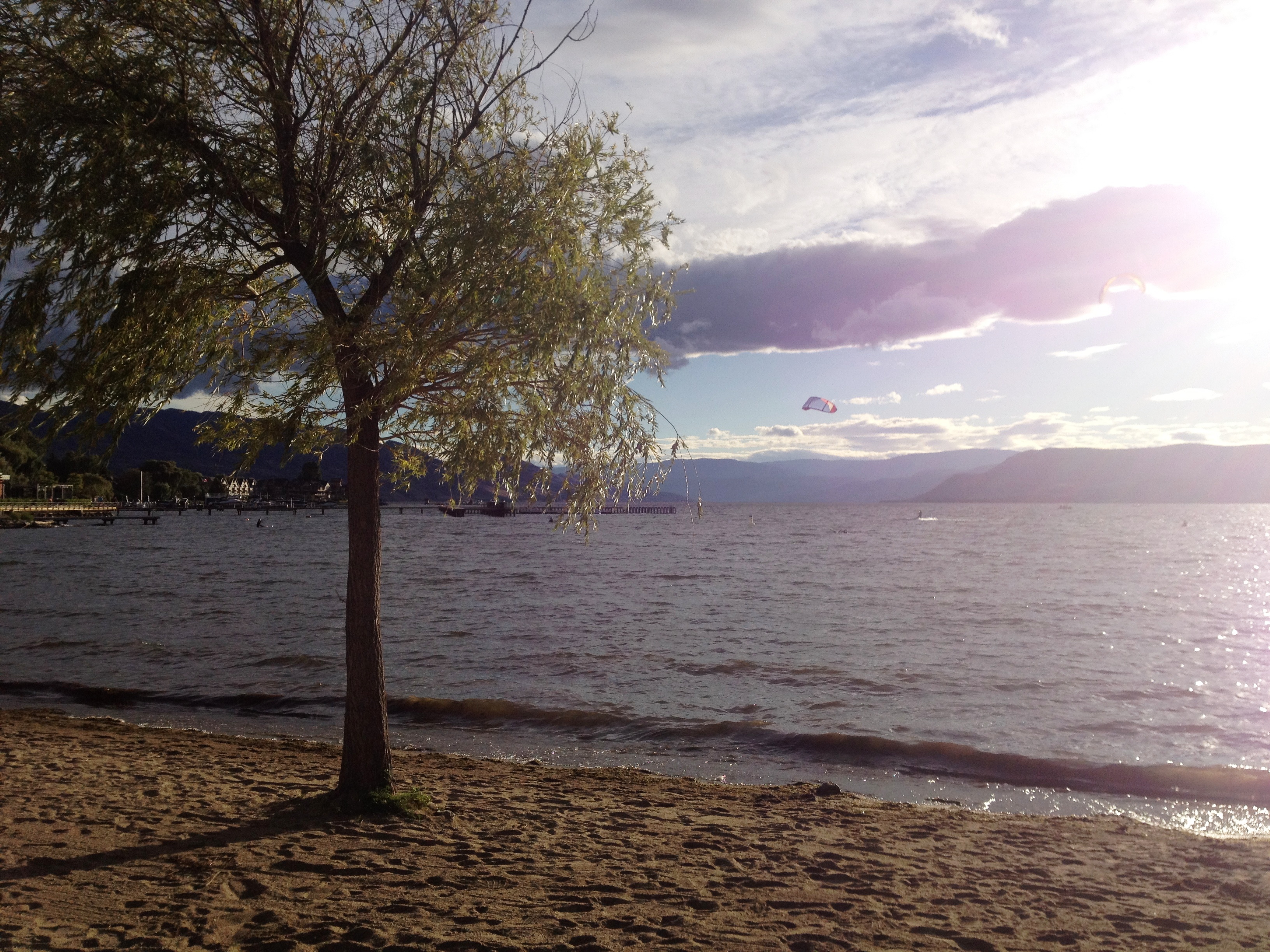 Conveniently located between the downtown area and Kelowna's premier park, Knox Mountain, featuring miles of hiking and mountain biking trails.  The home of Kelowna's vibrant arts district, Kelowna North offers a combination of urban condo living and a wide variety of affordably priced homes. 
Lake Country West
Lake Country West borders on the City of Kelowna to the south and Carr's Landing to the north, stretching from Hwy97 to Okanagan Lake, and offers a wide variety of property choices, including affordable family homes, farms and acreages in Winfield, and vacation or permanent resident homes in quaint Okanagan Centre. With three excellent wineries all offering vista views of Okanagan Lake, a boat launch and safe harbour, and huge strips of public lake access, Lake Country West is close to amenities but gives a feeling of country living.  
Lake Country East/Oyama
Lake Country East runs from the City of Kelowna to the northern boundary of Lake Country on both sides of Wood Lake and Kalamalka Lake. It has a variety of property choices including affordable family homes and lakeview farms & acreages in Oyama and condos, townhomes and commercial in the central Winfield area, along with a great selection of schools, shopping, and recreational amenities.
Country and Winfield are located directly north of Kelowna, and are communities with personalities all their own. As the name suggests, the area has plenty of lakes in close proximity, providing beautiful landscapes and beaches to enjoy. With a selection of K-7 elementary schools and George Elliot Secondary school all centrally located, and shopping and recreational amenities just blocks away, this area has maintained a small town feel while being 20 minutes or so from both downtown Kelowna and the city to the north, Vernon.
Lakeview Heights
With its winding roads through the hills along the eastside of West Kelowna, Lakeview Heights offers traditional, peaceful neighbourhood living along with some of the most spectacular views found anywhere. At night, the lights of Kelowna reflect off the water and paint at picture-perfect view of the city across the lake.
Home to a number of world renowned wineries, Lakeview Heights is a favourite stop for many visitors to the area. Conveniently located, Lakeview Heights, like all West Kelowna neighbourhoods, is just minutes from all local amenities. Lakeview Heights is also situated atop Bridge Hill, making it just a short drive over the William R. Bennett Bridge to the city.
The Lower Mission reflects the charm of the early pioneers who came to the city and first settled here. Perhaps the most famous of these was Father Pandosy, whose Mission has been preserved and remains one of Kelowna's oldest and proudest heritage sites. The Lower Mission area is well known for its large family lots, excellent schools, proximity to beaches, and the city's newest recreation complex, H2O Adventure Fitness centre which is adjacent to the Capital News Centre with indoor soccer fields, hockey rinks, running track and countless outdoor sports fields.
North Glenmore
Bordering some of Kelowna's most peaceful rural farmland located north of Glenmore.  North Glenmore also boasts a wealth of modern neighbourhoods, schools and parks, including McKinley Landing on Okanagan Lake to the north. North Glenmore offers a little something for everyone!
Rutland North
Rutland has experienced tremendous growth as a desirable and affordable neighbourhood to raise young families. Featuring a combination of older and newer homes and condominium and townhouse projects, Rutland's main street, Highway 33, features every amenity one could need. The YMCA-YWCA of the Central Okanagan is located in Rutland, along with Ben Lee Park and Kelowna's largest movie theatre complex.
Rutland South
Rutland South Offers affordable family living steps away from Mission Creek Park and kilometers of hiking trails through the Greenway, one of Kelowna's longest linear parks extending to Okanagan Lake.  This area is well served with a selection of schools, shopping and restaurants.
Springfield Spall
This area is truly close to everything including Kelowna's major shopping centres, restaurants, golf courses and a variety of Big Box stores.  Springfield Spall is a neighbourhood rich in diversity offering a mix of condominiums, town-homes, seniors communities and single family homes.
Upper Mission
Along the south bench is Kelowna's Upper Mission. The neighbourhood's many new communities, spread out along the hillsides, offer some of the most spectacular panoramic views of the Valley you'll find anywhere. One of Kelowna's most sought after residential areas, the Upper Mission is truly like a world unto itself, where neighbourhoods and neighbourhood living flourish.
With its abundance of world-class wineries, miles of unspoiled hiking and walking trails and stunning lake views, the Upper Mission is a special place just waiting to be discovered!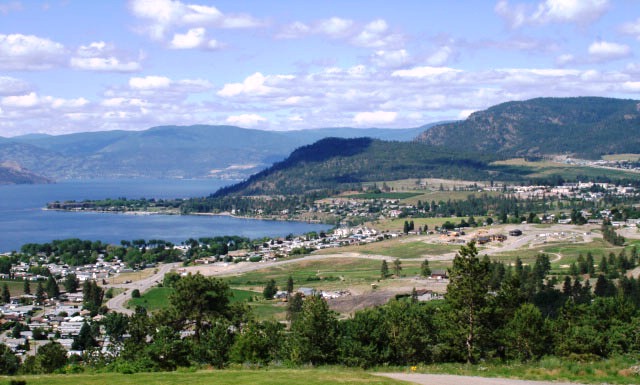 West Kelowna
Recently incorporated as a District Municipality, along the west ridge of Okanagan Lake is the West Kelowna community filled with a diverse assortment of neighbourhoods. From Westbank (considered West Kelowna's 'downtown') and the bedroom community of Glenrosa to Lakeview Heights, Mount Boucherie and the upscale neighbourhoods of West Kelowna Estates and Casa Loma, there are plenty of lifestyle options available in West Kelowna.
With its mountainous backdrop and unparalleled views of the city, West Kelowna also features a wealth of elementary and secondary schools, parks, boating, golf and major shopping including a Wal-Mart Super Centre, Home Depot,Canadian Tire and much more.

Save your favorite homes
Get new property alerts
Share with friends and family